Emergency Heating Repair Service Hudson County NJ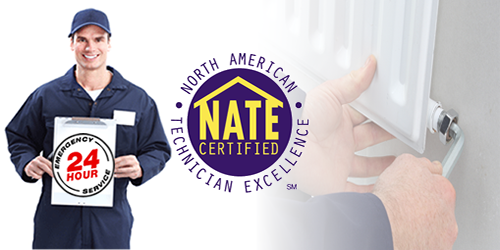 There are times in life when you simply can't wait a few days for a heating repair company in Hudson NJ to call you back. And when you're in dire need of any emergency heating services in Hudson, you can depend on Hudson Heating to get the job done quickly and always at a competitive rate you can afford.
Our team at Hudson Heating always places the needs of our customers and the safety of their homes and commercial buildings as our top priority. It's because of this dedication that we offer several emergency heating services in Hudson NJ for virtually any type of heating system. From boiler repair, to furnace and full HVAC system emergency repairs, we can get the job done on your time schedule.
Hudson Heating has over 20 years of experience in completing residential and commercial heating repairs and installation services. It's due to this extensive experience that we feel comfortable completing most emergency heating repairs in Hudson NJ and can offer competitive pricing that will ensure you don't break the bank to keep your family or co-workers warm. Our company is licensed, insured and bonded to complete emergency heating services in Hudson NJ – and we'll always deliver professional customer service with every interaction.
Residential & Commercial Emergency Heating Repairs Hudson NJ
There are many emergency heating repairs in Hudson NJ that we offer including:
Replacing broken gas lines
Repairing and replacing broken down heating units in Hudson
Repairing boilers, belts, fans, electrical or other mechanical issues that your heating system in Hudson is experiencing
Unlike many other heating service companies, we don't take advantage of our customers. Our team offers highly competitive rates for all of the emergency repairs we complete. We are dedicated to delivering exceptional customer service, so when you need any emergency heating repairs in Hudson NJ, contact the professionals at Hudson Heating.