Residential & Commercial Boiler Repairs & Service Jersey City NJ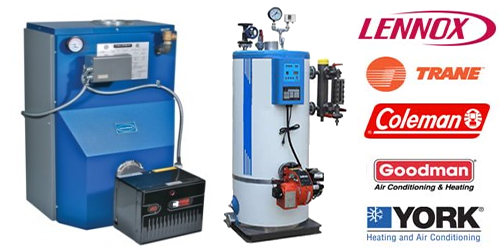 Boilers are some of the widely used electric appliances for provision of heating services both in residential and commercial settings. Boilers just like other electrical appliances develop malfunctions and defects that affect their smooth operation and consequently their efficiency. It's worth noting that most of the common malfunctions and faults in boilers are caused by lack of proper regular servicing. From bleeding your radiators to de-scaling kettles, maintenance and servicing go a long way in preventing malfunctions from occurring. Boiler repair service in Jersey City NJ revolves around fixing malfunctions and faults in boilers as well as preventing the likelihood of the faults recurring. This is done by removing all the factors and elements that are likely to lead to faults in these appliances. Boiler repair should only be undertaken by professionals especially in complex commercial boiler systems. The best thing about boiler repair service is that it not only aims at fixing the faults in the boiler but also in enhancing the efficiency of the boiler.
Boiler Jersey City NJ installations, repairs and replacements
Boiler repairs are quite extensive in that they entail other aspects such as maintenance and servicing among others. For purposes of maintaining the efficiency of boilers and boiler systems at their best always, it's important to regularly service and maintain the boiler to ensure that it's maintained at its best working conditions. Care should be exercised when handling boilers as they can inflict very serious burns and injuries. The casing of the boiler should never be removed unless one possesses the necessary expertise and experience. Boiler installations and replacements should also be done by professional technicians who are well conversant with the dos and don'ts that should be observed during this installation. You should only hire heating contractors who are licensed and insured to provide quality boiler repair services and other related services. The costs to be incurred in repairing boilers are mainly dependent on the complexity of the repairs to be done .

More Boiler resources
More Boiler repair service in Hudson County NJ
Furnace Repair Service in Jersey City NJ
more heating repair and services in Jersey City NJ
Hudson Heating Jersey City NJ
155 AUDUBON AVENUE jersey city,
New Jersey 07305
Phone: (201) 437-4500